Flag of Sweden,The Kingdom of Sweden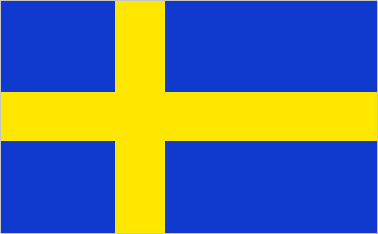 The Kingdom of Sweden national flag consisting of a yellow cross extending through a blue field. The flag has a width-to-length ratio of 5 to 8.
Detail:
Adopted on: June 22, 1906 Proportion: 5:8 Country: Sweden
Story:
The national flag is rectangular and the ratio of length to width is 8:5. Blue flag, yellow cross slightly to the left. Blue and yellow come from the colors of the Royal emblem of Sweden.
Invite answers
Add answer